How to make scrollable theme in KLWP. #
This tutorial will demonstrate how to create a basic 3-page scrollable live wallpaper in KLWP.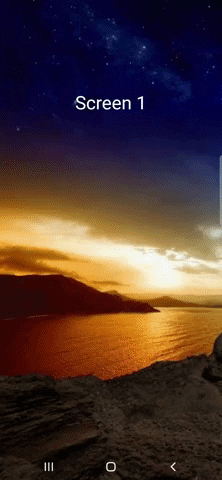 Requirements: #
Launcher that supports wallpaper scrolling (eg. Nova Launcher)
Enable wallpaper scrolling (Nova settings » Home screen » Enable "Wallpaper scrolling")
A background image that's bigger than your screen
How to: #
Open KLWP and start an empty theme


Go to the Background tab


Change the type to "Image"


Tap on "Pick Image"


Select your background wallpaper

Add 3 different Overlap Groups and named them accordingly (Screen1, Screen2…)


For each Overlap Group, add a Text element with its specific values (Screen 1, Screen 2, Screen 3)


For each Overlap Group, add an Animation with the following attributes:

***All information about the animation attributes can be found here.
Save and Apply the theme